BLOG | February 20, 2020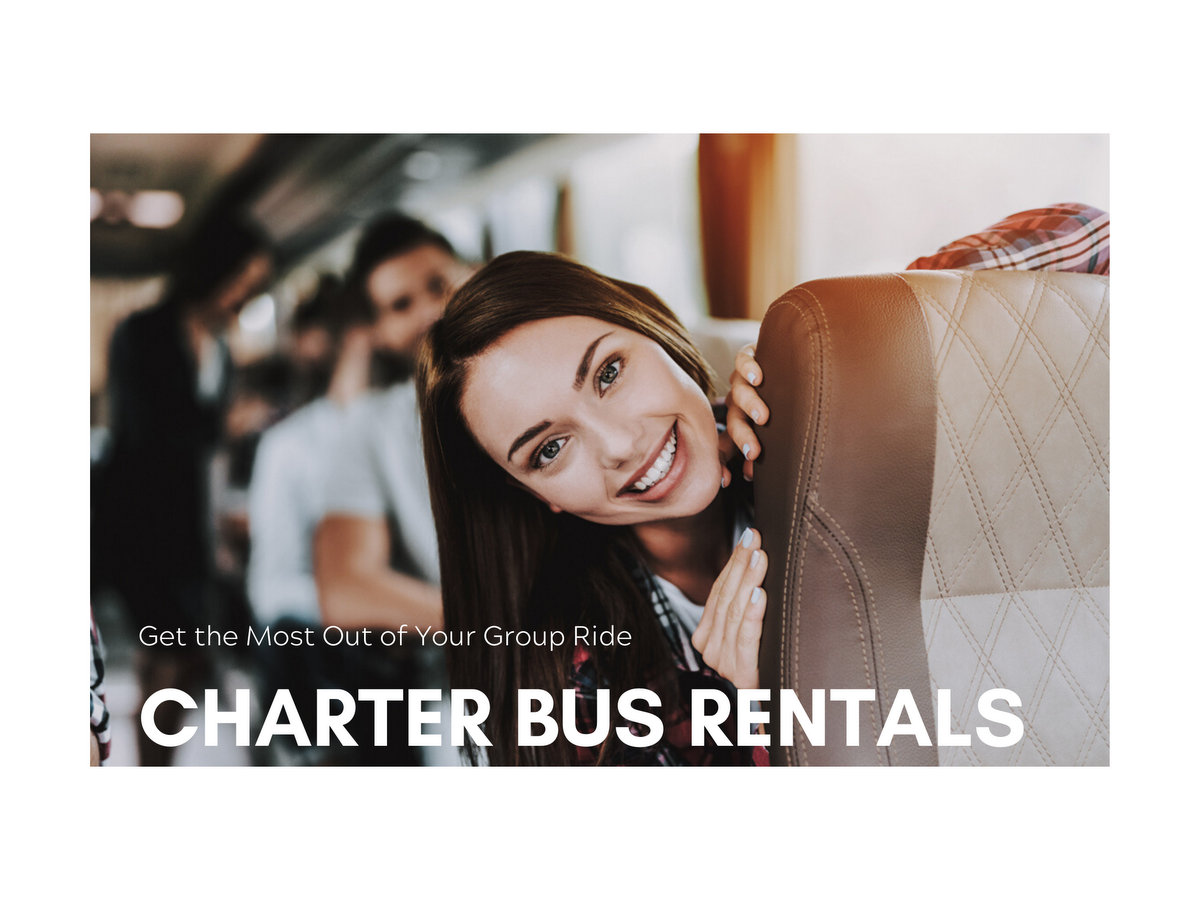 The Definitive Guide to Charter Bus Rentals
Do you have an upcoming trip? There are so many important things to take care of, one of which is getting everyone who travels with you safely to the destination. The classical way of traveling together might be carpooling or booking a plane, but there are so many things that could go wrong: a car might break down, run out of gas, you might get seated far from each other, or your luggage could get lost somewhere in the airport. Well, you definitely don't want that to happen, especially if you've planned a trip where you want to relax and spend time with your family or friends.
Where's the nearest bus charter service in Chicago?
If you're near Chicago and in need of a bus charter service, you don't have to look further. Swift Charters have a huge offer for all those that need a bus rental service that is efficient, quick, safe and affordable. Airport transportation, Chicago bus charter, or bus rentals, whatever you need, you can find it here. As experts in the field of Chicago transportation services, Swift Charters has compiled a complete guide to renting a bus charter for you and your loved ones.
What is a charter bus and what is it for?
A charter bus, or in other words motorcoach is a type of bus that is reserved privately for a group of people, whether it be airport transport, company, team-building, business trips, an organization, or a family outing. Charter buses allow you to plan the route yourself instead of traveling by a set bus route like you usually would when you travel by regular ground transport.
A charter bus is usually larger, has wide panoramic windows that you can look out from while traveling, has a lot of light, and lots of storage space for equipment and luggage. There are comfortable seats with overhead bins for personal belongings. Larger charter buses usually also have a restroom at the back of motorcoach, AC, as well as free WiFi connection available to all passengers.
Charter bus types and number of seating:
There are a lot of types of charter buses available, all of which are customized to fit the customers' needs. Some of the most popular ones besides the classic charter bus and the mini bus also include the party bus and the entertainer bus. All of the buses have a professional driver sitting at the steering wheel, making sure you don't have a single worry about your trip.
| BUS TYPE | PURPOSE | NO. OF SEATS | LUGGAGE SPACE | LAVATORY | RECLINING SEATS |
| --- | --- | --- | --- | --- | --- |
| CHARTER BUS | For large traveling groups. | 35 – 56 | ✓ | ✓ | ✓ |
| MINI BUS | For smaller traveling groups. | 18-35 | ✕ | ✕ | ✓ |
| PARTY BUS | More open space for activities (i.e. dancing, games…) | <35 | ✕ | ✓ | ✓ |
| ENTERTAINER BUS | For teams/bands on long distance tours. | <12 | ✓ | ✓ | ✓ |
Common Charter Bus Questions Answered
Am I allowed to bring food and drinks on a charter bus?
Most of the time, as it is with Swift Charters, food and drinks are allowed on buses. However, just to be sure, please check first with your bus company before the trip. It goes without saying that food and drinks with a strong scent should be avoided, for the convenience of other passengers. You also need to be careful not to leave any stains, spills or trash behind you because then you'd be liable for paying a cleaning fee. Most charter buses have a wastebasket, so make sure you collect any trash and dispose of it, or take a bag with you that you can use for trash during your trip.
Can I drink alcohol on a charter bus?
If you plan on consuming alcoholic beverages while on the ride with a charter bus, you have to ask in advance. Most companies in this case allow it, but ask for a refundable security deposit, just in case something happens and some damage is done to the vehicle. Please keep in mind that although the ride should be fun and enjoyable, safety is of the utmost importance to charter bus companies. No making a mess, and definitely – do not disturb the driver as you're putting all passengers at risk.
Can I bring my pet with me on a charter bus ride?
Charter bus companies do not allow pets in their vehicles, unless they are absolutely necessary. The exceptions that apply to this rule are of course service and emotional support animals for those in need, which are protected under the Americans with Disabilities Act.
Will I have enough space for luggage on a charter bus?
Charter busses have huge luggage bays that can hold your large items and/or equipment you bring. Make sure you don't pack too much and don't bring more than two luggage bags. Although there is a generous amount of storage space inside the bus, make sure you don't bring too much as it can happen that there won't be space left or you might have to pay an additional fee.
Can I go to the restroom while on a trip in a charter bus?
Of course. A lavatory is available to you in cases of emergency, but please keep in mind that they are not equipped enough for doing, well… The infamous number two. A bathroom on a standard charter bus is very small and has just a toilet and hand washing station. If you use it while the bus is moving, it can get a bit tricky. It's best if you use the bus's lavatory sparingly, and try to wait for a rest stop, or ask the driver if they can make a stop to the first next gas station.
Do charter buses near me have seatbelts?
Yes, bus charters are required to have seatbelts. The National Highway Traffic Safety Administration mandated that all new motor coaches be built with them. The Swift Charters fleet is fully equipped with seatbelts on every seat to follow the standard law and safety procedures.
Who drives the charter bus that I booked?
Like with Swift Charters, many companies offer their fleet coupled with professional drivers and chauffeurs. Unfortunately, you or a member of your travel group cannot be the driver of the vehicle. You can also book a professional driver to drive you around in your own vehicle if you want. This is the standard safety measure, similar to many other companies which offer the same services.
Can we have breaks during our charter bus trip?
When you book a charter bus trip, you should provide an itinerary with all of the addresses and times at which you find fit to have stops, pick ups and drop-offs. Additional fees will be applied only if you make last-minute changes that significantly use more mileage and/or time. Drivers at Swift Charters are understanding and some gas stations/short rest stops can be made in case some of the passengers need it, so don't worry.
When should I book a bus charter?
You should always book a charter bus at least one month in advance. This is to ensure the best rates, and you will have the time to create a proper itinerary and trip plan. Some months that are busier than others (like the second quarter of the year) require booking even a few more months in advance. With Swift Charters, last minute bookings are not uncommon, and certainly not impossible. You can have a charter bus booked and paired with you in a few hours at most.
What is the cost of renting a bus?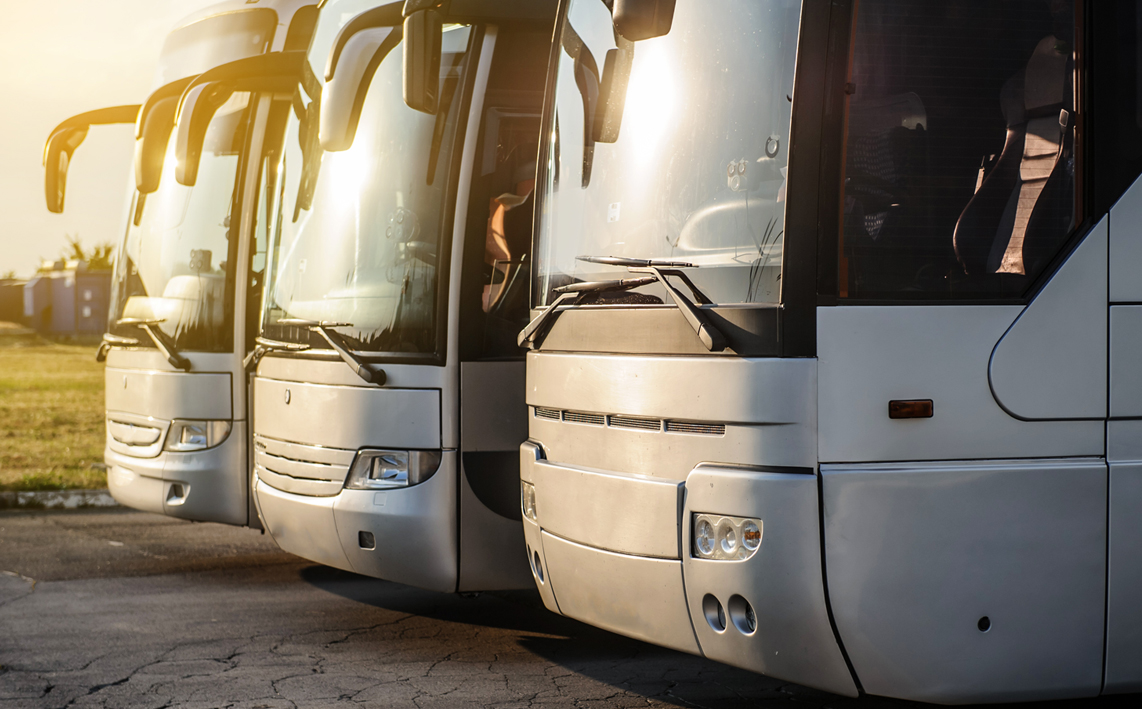 At Swift Charters, for example, you can pay a fee for a round-trip, or by the hour. Booking a charter bus in Chicago here is very easy, flexible and hassle-free. Rates usually depend on the type of bus you're using, as well as mileage, especially for long-distance trips. Swift customer support service is available 24/7, so, whenever you need any assistance, give them a ring. They will teach you all about the rates you can find offered on Swift Bus website.
How do I rent a bus with Swift Charters?
Before you call Swift Charters and ask for a quote, try to collect all the necessary information about your trip. A detailed plan can help you and your bus company to find the perfectly matching bus for your group. Things to keep in mind are:
Trip destinations
Pickup and drop-off times complete with addresses
The time the trip should start and an estimated duration
Number of passengers and if there are additional passengers that need to be picked up
Amenities that are essential to your group (lavatory, wheelchair accessibility, storage space)
And that's it! Leave the rest to your bus company, and just relax on your perfectly planned trip.