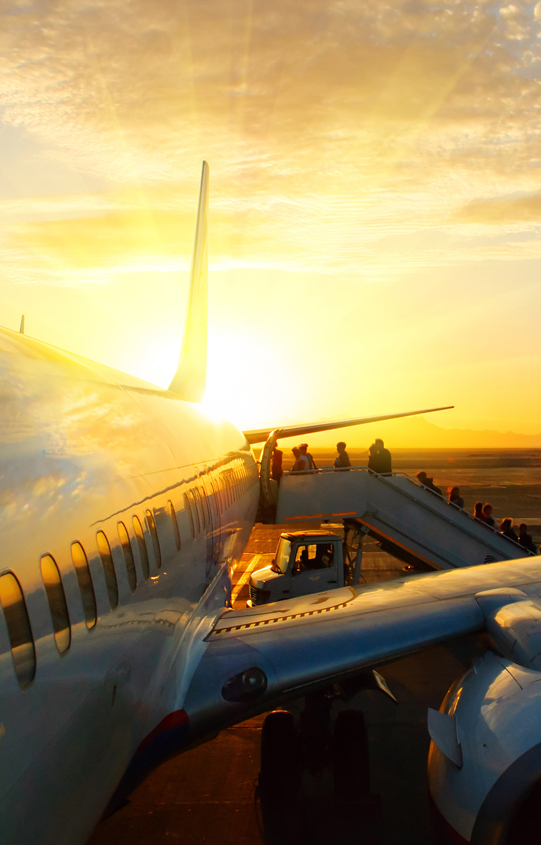 Your Wish Is Swift Charters' Command
How nice would it be not to stress about being late for your flight? Wouldn't it be lovely if getting in and out of the airport was never an issue? Well, with Swift Charters, you'll have exactly that – effective and punctual bus ORD airport rides. Forget about difficulties of organizing a slew of taxis for your airport ride to Doubletree Hotel Chicago O'Hare Airport Rosemont, and embrace the beauty of everyday ride car service customized for your airport transfers!
Book bus services close to you when you have an airport transfer for the whole group of people on your hands. Hire the nearest ORD shuttle bus service and allow the experts to worry about the road, instead of wasting your valuable time. Budget-friendly, comfortable and easy to procure luxury tour bus Swift Charters transportation, is the answer to questions like "How to go about getting from and to O'Hare and Sheraton Gateway Suites Chicago O'Hare Rosemont with a group of 15 people?" or "What is the best way from Aloft Chicago O'Hare to the airport?".
Why Swift Charters?
Do fantastic customer service, promptness, and competence, sound like top qualities you'd want in your favorite Chicago bus rental company? If yes, then you'll be happy to read that all vehicles in Swift fleet are licensed, insured and maintained regularly, always ready to hit the road, too. Every single one of these ORD shuttle buses nearby is thoroughly cleaned after each ride to make sure our customers continually get the best ORD airport rides close by, for business or pleasure. Drivers at Swift Charters are professionally trained chauffeurs who know the area and have in-depth knowledge of the charter shuttle buses they're driving. Choosing these coach bus services means you are choosing to arrive relaxed, rested, and ready to take on the world, no matter if it's an overnight trip or a simple Notre Dame transfer.
How Much Does ORD Airport Coach Bus Rental Cost?
Believe us, ORD airport bus shuttle rental rates are quite competitive and affordable. You can book ORD airport rides with us by sending an email to info@swiftcharters.com, you can call us at +1 312 762 5333 or tell your virtual assistant that you want "Swift Charters near me" or "the closest Charter bus service in Chicago". Swift Charters customer service is available 24/7, 365 days of the year. Let us take care of your ride to the airport because whether you're a part of a small or a big group, this team will get you where you need to go. Every time. Affordable everyday rides await for your booking!

1275
Happy Customers

24
Buses in the Fleet

84
Chauffeures

1150
Miles per Day
Experience the premium bus charter service nearby for hire in Chicago - book a luxury bus today! Any of Swift Charter Services is your optimal choice when it comes to coach rentals worthy of your dreams.
Keep in touch wherever you go