BLOG | July 1, 2016
Going to an exotic, dangerous faraway place can definitely be thrilling but taking a chance without doing a proper inspection of the area you are visiting isn't that smart a move, especially if you've got to use local transportation, rent a truck or a bus or go by car.
The roads to everywhere can be very dangerous, and this time around – we're singling out the most dangerous bus roads around for you to be aware of:
Here's the list of The Most Dangerous Bus Roads in the World:
North Yungas Road, Bolivia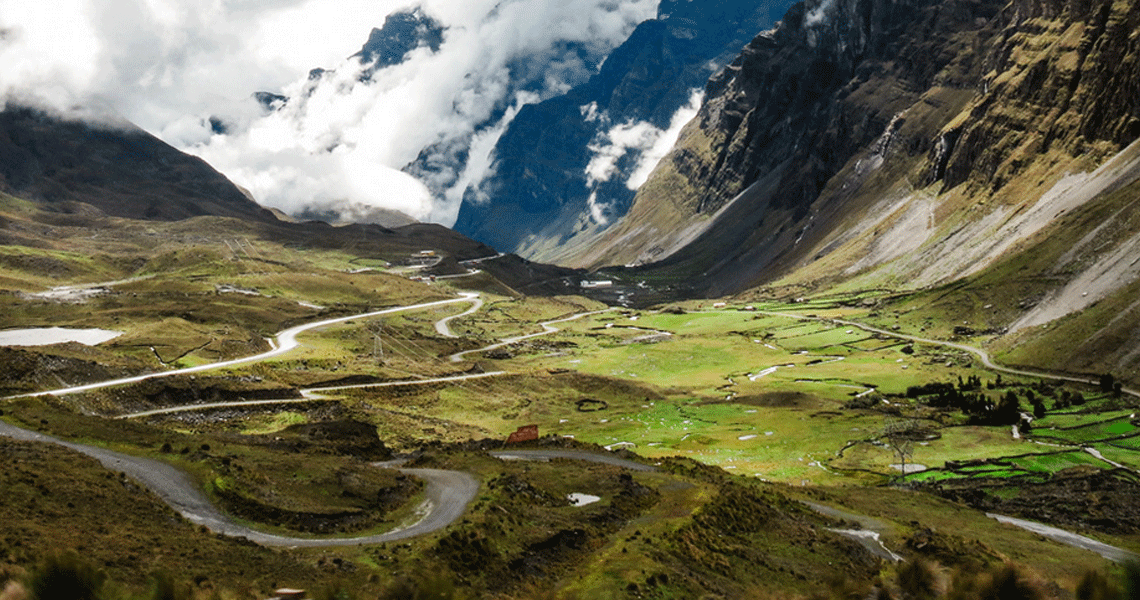 The first on the list is the notorious Bolivian North Yungas Road, also known as The Death Road. It is a 40-mile road connecting the Bolivian capital of La Paz with Yungas in the Amazonian rainforest. The road is extremely dangerous with approximately 200 to 300 people dying each year on the road.
The Death Road of Bolivia was built in the 1930s by Paraguayan prisoners, cut into the steep cliff side at places. While one side of the road is compact rock, the other one is a 600-meter deep abyss.
Spanning on only 3.5 meters width, the road has some sections unpaved and unprotected; the fact that humid Amazon winds bring a lot of fog and heavy rains to the area doesn't help the already dangerous terrain. Avalanches and tumbling rocks are yet another danger of the road, with small waterfalls sporadically raining down from the cliff sides.
Given its notorious reputation as one of the most dangerous roads in the world, the place attracts extreme sports enthusiasts; this is why it is not uncommon to spot groups of cyclists along this road, especially downhill bikers. It is said that there have been around 13 cycling deaths so far in last the 10 years.
Special driving rules apply to the Death Road of Bolivia: in order to have a better view of the edge of the road, drivers are required to drive on the left. Descending vehicles don't have the right of way and are obliged to move to the outer edge of the road. For the passing can be negotiated safely, the vehicles must stop. The government of Bolivia is working on improving road safety and building alternative roads that are much safer to drive on.
James Dalton Highway, Alaska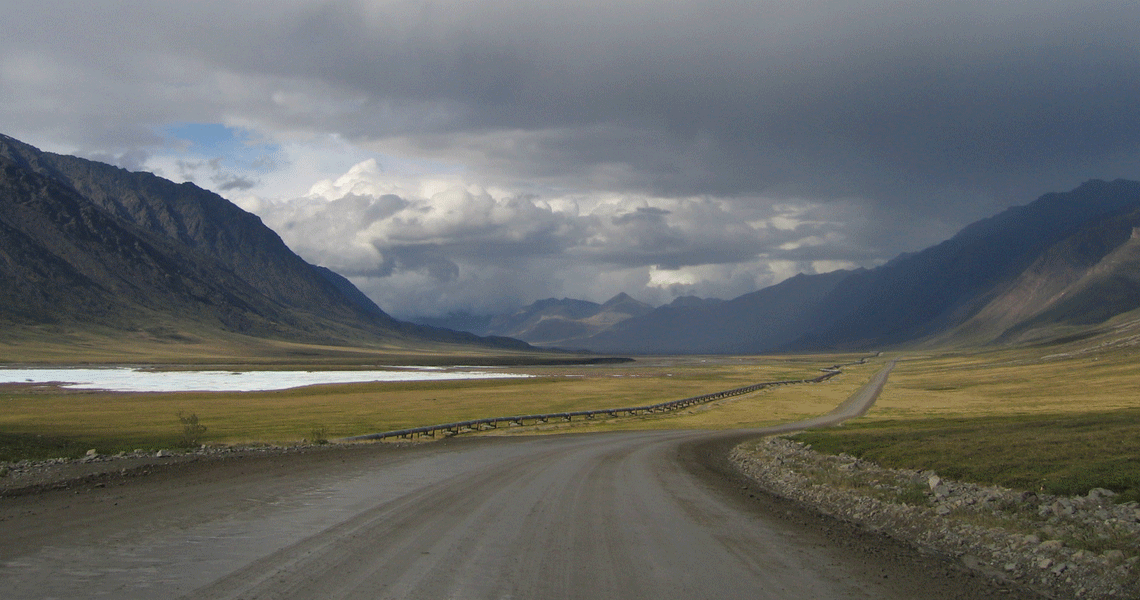 Approximately 414 miles long, the James Dalton highway starts from the Deadhorse near the Arctic Ocean down midway through the state to Fairbanks. The road is challenging and can be very dangerous because of the extreme Arctic weather, huge potholes, gravel road and small flying rocks carried by fast winds that can hit your car. It's one of the most isolated roads, and within 240 miles of that highway, there are no gas stations, restaurants, motels or service of any kind. Accidents are common and the nearest hospital could be dozens of miles away, which makes it even riskier.
Karakoram Highway, Pakistan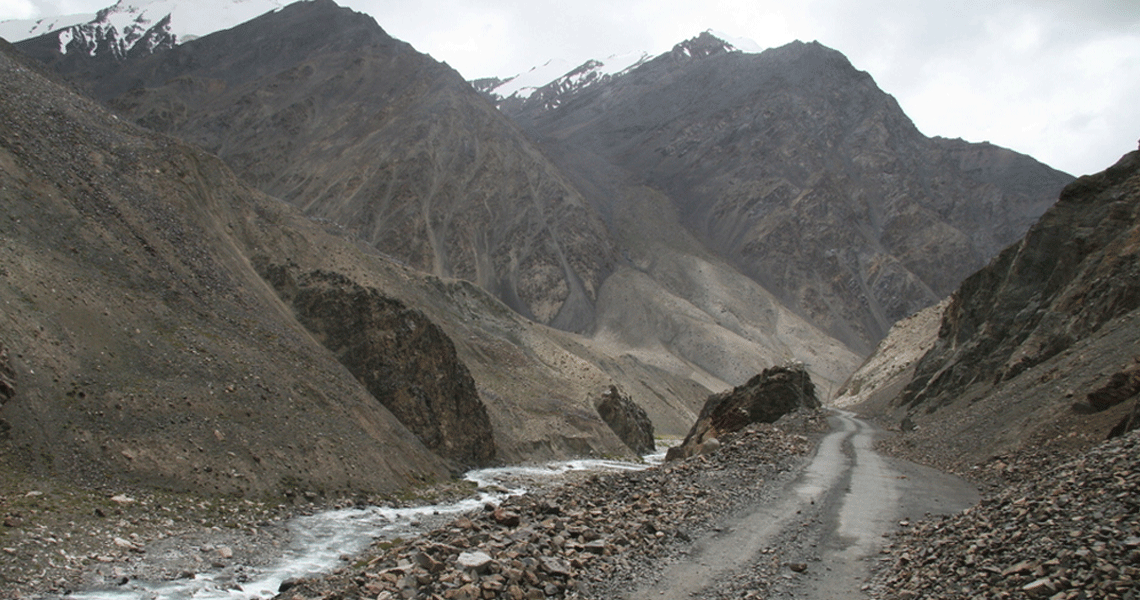 Known as the "Friendship Highway", this adventurous road connects two countries, China and Pakistan. Proclaimed to be the highest paved route on the planet this road passes across Karakoram, Himalaya, and Pamir mountain ranges. Landslides, floods, avalanches, and snowfalls make Karakoram highway one of the scariest roads in the world. Karakoram Highway is thought of as one of the scariest and most wonderful sights in the world. For those who are brave enough to go mountain climbing and explore similarly dangerous sports, this road is everything. However, for those less enthusiastic about potentially facing death – the road is nothing but a big, scary construction leading to the other side. The road is 1,300 km (800 mi): Pakistan: 887 km (551 mi) and China: 413 km (257 mi) long and only paved on the Chinese side. Karakoram Highway construction started in 1959 and was completed 27 years after – in 1986. It is absolutely breathtaking, and pictures don't do it justice; still, this road is not for the faint-hearted and novice drivers or those with the faint of lungs and legs. The fact that 810 Pakistani and 82 Chinese workers died during the road construction doesn't really make things better, does it? If you can, stay off it.
The Stelvio Pass, Italy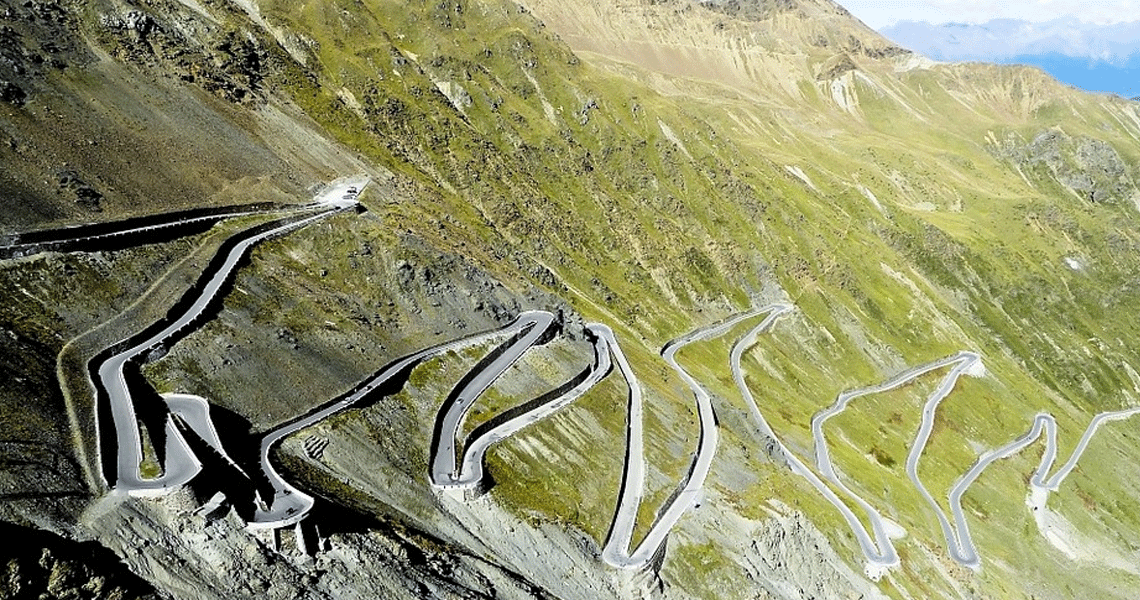 As one of the highest paved roads in Europe Stelvio Pass is a masterpiece of engineering skill with a breathtaking sight. It is 47 miles long road located in Italy between Stilfs and Bormio. The main challenges of this road are: 2.757 meters elevation and a 15-mile serpentine section with 48 turns of which some are 180-degree corners. Although the nature surrounding this road looks absolutely spectacular, only one wrong move could have you end up over the cliff.
The road is also known for Stelvio Bike Day, which is organized each year in September and on that day path is occupied only by cyclists. Riding down the hill is also fun but you have to be extremely careful about who's riding/driving towards you. Obviously, there is always a shot at dying in a dreadful crash off a mountainside, but if you are careful enough and watch for every single corner – that won't happen.
Jalalabad–Kabul Road, Afghanistan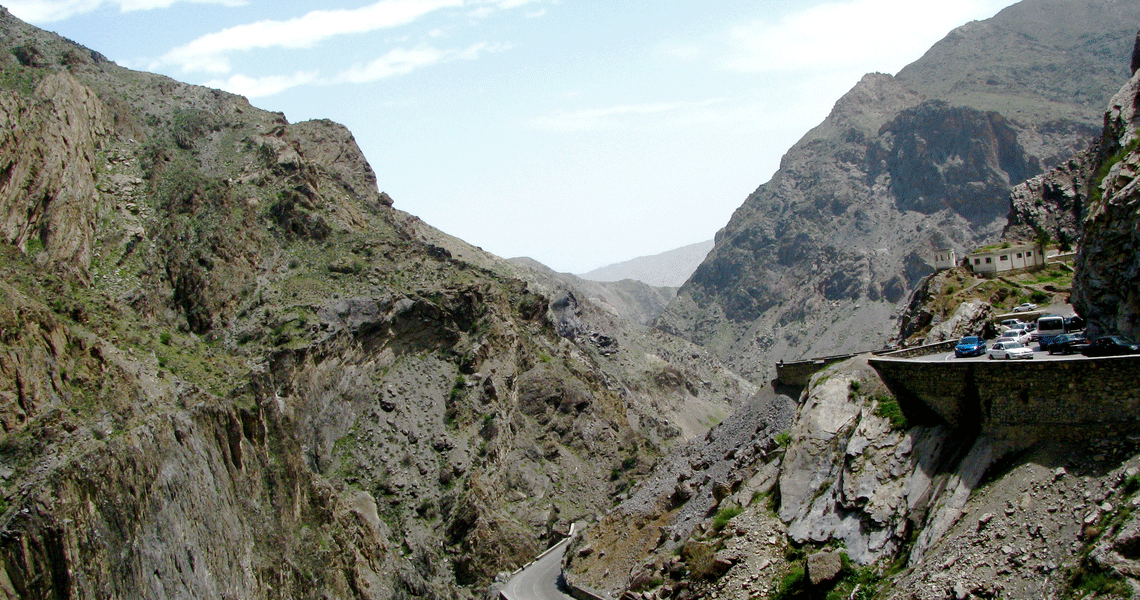 Kabul-Jalalabad highway with a distance of around 40 miles is an extremely challenging road to master, whether you are traveling by bus, track or a smaller unit like a minivan or a car. With a length of 143km, this national highway is linking Kabul and Jalalabad, Afghanistan.
Due to its very challenging construction and a number of reckless drivers, traffic accidents happen pretty much on daily bases resulting in a high number of injuries and deaths. Some say that the numbers of accidents with fatal outcomes are so common that the Afghans stopped counting. Sharp turns, cliffs, narrow paths that go up to 600 meters over the Kabul canyon are just a few segments of what makes this road so dangerous. During severe weather conditions, the highway is usually closed, and vehicles can wait for hours.
The road is of utmost strategic importance; it is intended for facilitating humanitarian aid, trade, the return of Afghan refugees and reconstruction efforts. The highway was a great standard asphalt road back in 1969 when it was completed but it has deteriorated into a gravel road, making virtually every journey tortuous and long. When the climate is bad during dark and wet months, the road is a nightmare for drivers. It's comforting that the road reconstruction is now in the works, with the European Commission (EC) giving funds for its construction and the Swedish International Development Cooperation Authority (Sida) leading the design work.