WHEN GETTING ANYWHERE SHOULD BE HALF THE FUN
Swift Charters is the nearest Chicago bus rental service. Whether you are looking to get a comfortable bus for a business trip or a vacation, the main mission of your closest bus rental company is to make you happy.
"How do you plan to achieve that goal?", you ask. The answer follows: the finest charter fleet in Chicago for a reasonable price will surely give you a piece of mind during your group travels.
So if you are already looking for a coach service near you why settle for anything less than best? Choose SWIFT CHARTERS!

COMFORT
Professional Drivers

Ample luggage space

Air conditioned buses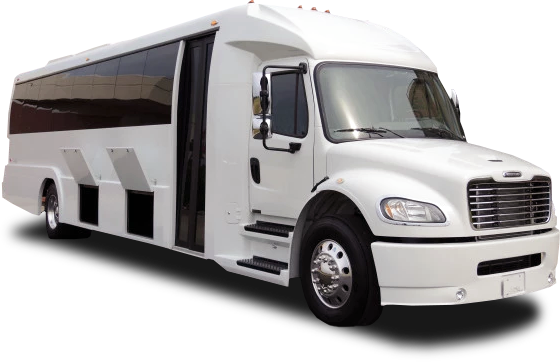 MOST Popular SERVICES

Seminars
Swift Charters is the ultimate travel solution near my location to all of your ground-based corporate transportation needs. How to get to a conference, lunch, meeting, across town with a few colleagues or the whole team? With us leading the way! You'll surely be impressed by grace and efficiency with which Swifters take you from where you are, all the way to your desired destination.
BOOK NOW
HOW MUCH DOES THE BEST BUS RENTAL NEAR CHICAGO COST?
LOCAL CHARTER BUS PRICING

Hours of use
Local travel is the most common type of service required. It's calculated according to a number of hours the vehicle is used for. Most of Chicago charter rentals per hour close to you will have a 4 to 6-hour minimum, five hours being the most common.
Request an Instant Quote
Multi-day Trip Pricing

Mileage
Vehicles traveling outside their local market/area are typically quoted based on the miles and/or day rate. Contact us to find all the details about coach service per mile close to Chicago, and to hire us to execute tailor-made ride your group will love!
Request an Instant Quote
Stay up to date
Sign up here to receive the latest deals & promotions.
WHAT ARE SWIFT PASSENGERS SAYING?
We were a large group celebrating a friend's birthday. The drive was very patient with us.
Kelly Smith
We had a flawless bus ride with a great bus and a very experienced driver!
Ed Glassman
Left on time, communication with driver was excellent he contacted us.
Yainet Johanson
We had a large group celebrating a birthday and we took forever to get everyone out, our driver was so patient and polite even if we took forever.
Jeff Carter
The bus ride was great, the vehicle spotless, the service immaculate.
Helen Green
Friendly driver, great bus, awesome ride, there was nothing but perfection the whole way. Will use the service again.
Sarah Lee
The bus was great, the driver was amazing, we had a great ride. If we ever need transportation again, this is the place we will go to get it.
George Martinez
We got to our destination on time, stress free and ready to go. Great stuff.
Michael Miller
We needed transport for a lot of people for our wedding. It was the first time using Swift Charter but I will be using them again for sure.
Steven Young
. I had no idea what to expect from Swift Charters. I had a large group of colleagues with me and we were in for a treat.
Betty Gonzalez
Awesome bus, amazing driver. 10 out of 10!
Kevin Walker
Loved our driver, the ride was smooth and relaxing. If I need transport again these are the guys I will use.
Linda Baker
The ride was very pleasant, the driver was very attentive to our needs I can't remember the last time I had such an enjoyable time on a bus.
Ronald Hall
We called Swift Charters and instantly I knew this was the right choice.
Kevin Sahn
Our driver was so nice and so polite but most important he was so smooth I did not get sick at all.
Lisa Wright
Keep in touch wherever you go